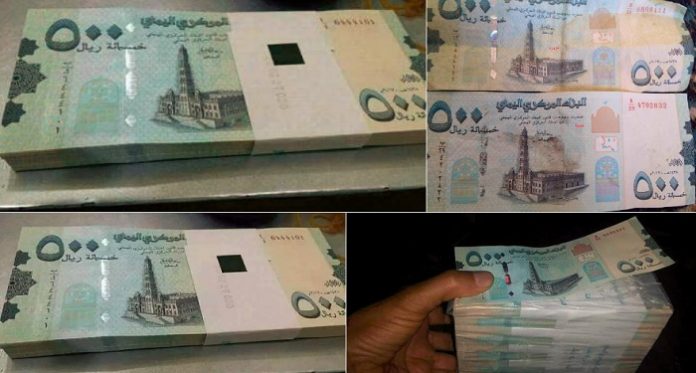 Al- Thawra Net
A security source on Thursday warned traders, businesses, shops, financial institutions and money exchangers against trading the new editions of the Yemeni currency coming from Aden.
The source stressed that Aden's new editions of the currency was not approved according to the National Salvation Government's resolution, because it weaken the value of the national currency and would lead to the collapse of the national economy.
"Any seized quantities of banknotes printed by the consent of the aggression mercenaries will be confiscated and destroyed," the source said in a statement.
The shops that deal with the new printed currency would be closed and legal procedures would be taken against their owners, he added.