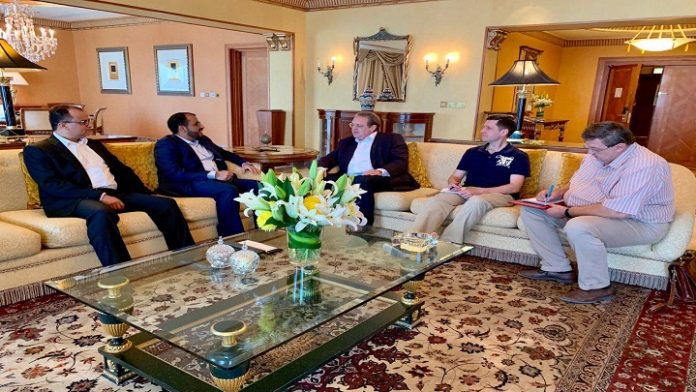 Al- Thawar Net
The Yemeni national delegation, headed by Mohammed Abdul Salam, met on Thursday in the Omani capital Muscat with Russian envoy Mikhail Bogdanov.
During the meeting, they discussed issues of mutual interest and followed up the results of the visit to Moscow last month related to developments in the region in general and Yemen in particular and the prospect of a political settlement under the auspices of the United Nations.
The meeting affirmed that the war has entered more complex phases on Yemen and the region, and its continuation worsens the situation.
The meeting was attended by member of the national delegation Abdulmalik Al-Ajri and the Russian ambassador to the Sultanate of Oman