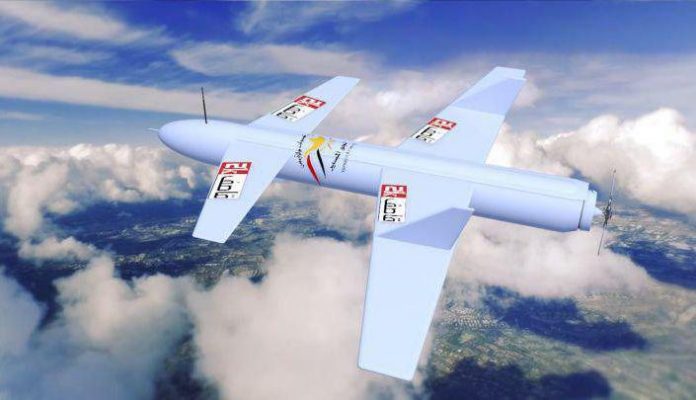 Al- Thawra Net
The Air Forces of the Yemeni army have on late Monday conducted a large-scale attack on King Khalid Air Base in Khamis Mushit of Asir province, southern Saudi Arabia, the Yemeni military spokesman, Brigadier General Yahya Sare'e said in a statement.
According to the military spokesman, a number of Qasaf 2k drones targeted the military telecommunications systems and the warplanes hangars at the air base.
He confirmed that that the attack hit the military target in the air base with high precision, causing heavy casualties.
Brigadier General Yahya Sare'e further stressed that the attack came in a response to the Saudi-led coalition crimes, the ongoing siege and its 40 air strikes lunched against the Yemenis over the past 48 hours.
On Sunday, the army forces launched drone attacks targeting important military targets at Abha International Airport King Khalid Airbase.
He confirmed that the attack on Abah airport targeted the control tower and caused the disruption of air navigation at the airport.
The Yemeni army backed by popular committees has recently stepped up missile and drone attacks on Saudi Arabia in retaliation for the crimes committed against the Yemeni civilians