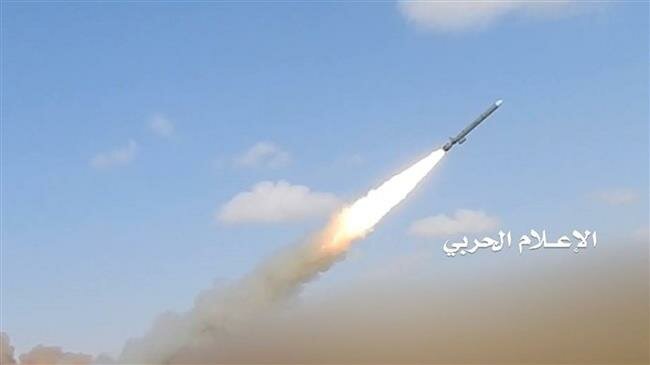 Al- Thawra Net
The missile force of the Yemeni Army and the Popular Committees launched on Friday a medium-range ballistic missile on the gatherings of the Saudi army and its mercenaries off Jizan.
Armed forces spokesman Brigadier Yahya Sere'e told the official Saba news agency that the missile force targeted a ballistic missile of the type "Qasim" gatherings of the Saudi army and mercenaries north of Hiran off Jizan.
He stressed that the missile hit his target accurately, leaving dozens of dead and wounded and caused great confusion in the ranks of the enemy.
Brigadier Sere'e pointed out that this strike came as a pre-emptive operation to thwart the enemy scheme, where he was preparing to march towards the positions of the army and popular committees in Haradh district.