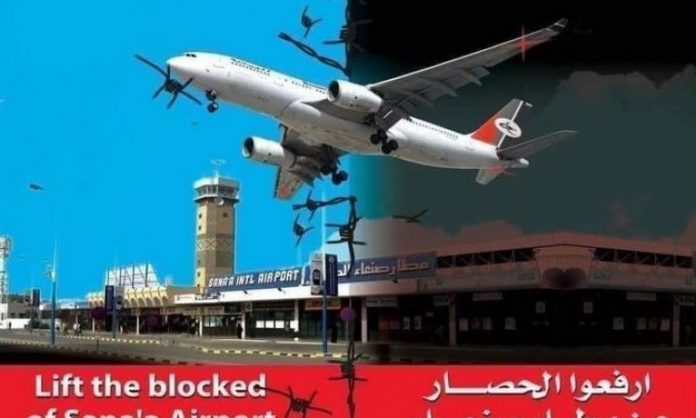 Human rights groups from more than 13 Arab and Western countries  began its pressure to open Sana'a airport as the war alliance continued to close the airport  for the fifth consecutive year.
More than 53 organizations filed a UN petition listing the suffering of the people. The petition pointed out that the closure of the airport is a serious violation of the rights of civilians as well as  it causes suffering  for patients who are  in need for treatment abroad.
The petition was handed by Ali al-Dailami, head of the Yemeni Organization for the Defense of Democratic Rights and Freedoms, and a  number of Human rights groups representatives and organizations to the UN envoy's office in Yemen, Martin Griffiths.