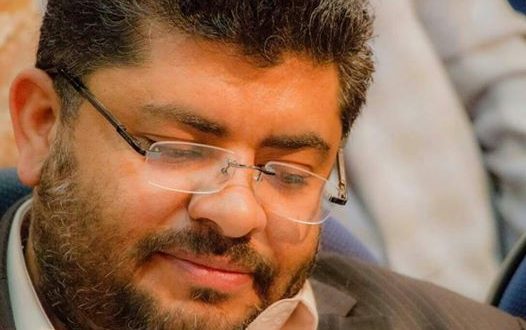 Al- Thawra Net
Member of the Supreme Political Council, Mohammed Ali al-Houthi, has said that the Saudi-led coalition's lies regarding the total defeat of three of its brigades as an additional victory of Yemen over the invaders' intelligence services.
He noted that the military media had documented the operation with full video footage, and further revealed that ambassadors of major powers had requested copies of these scenes, to be given to the producers of news videos.
Al-Houthi said in a tweet on Monday: "A Saudi armored vehicle stopped by Kalashnikov, a Yemeni hero, proves the false claim of aggression that the reason for the defeat is that they did not find any water."
"The military media camera defeated the weapons of the countries participating in the aggression against Yemen by the importance of their media and the extent of its status, durability, strength and solidity."
Al-Houthi further revealed the request of some countries to access and publish the scenes of the destruction of Saudi armoured vehicles.
"The private filmmakers come from several great countries, because the camera of the heroes of the war media documented the suicide scenes of American and European weapons."
"We recommend that the brothers of the war media prepare special scenes for cinema and video channels wishing to document the aggression against Yemen through a series of documentaries for operation 'Victory from God' and others," he said.
He stressed that the scenes of battles with the coalition forces will be spread globally, saying: The world realizes the magnitude of the battle, and will soon look for the making of real films about the heroes of the Yemeni army and Popular Committees."
Yemeni military media have documented the large-scale operation in the Kitaf and Najran axis, called Operation Victory from God, in which Yemeni forces besieged and defeated three complete coalition brigades, capturing their officers and soldiers and seizing their equipment.
According to Yemeni military spokesman Brigadier General Yahya Sare'e, the number of prisoners has exceeded 2,000, including Saudi commanders, officers and soldiers, hundreds of military vehicles and armoured vehicles, and large quantities of various weapons and ammunition.