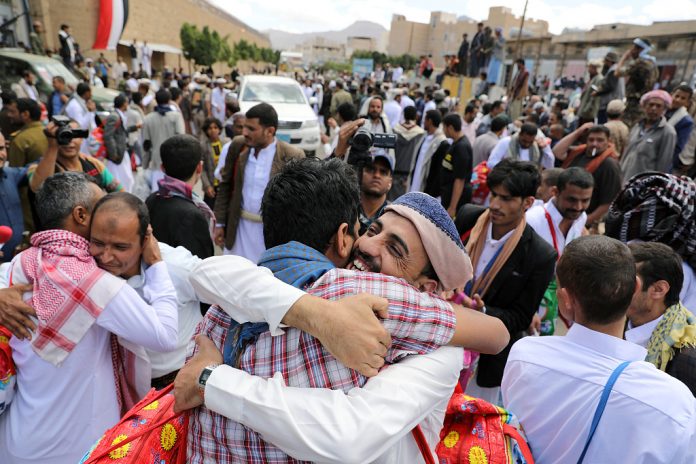 The International Committee of the Red Cross (ICRC) announced earlier Monday that 290 detainees were released unilaterally by Ansar Allah, also known as the Houthi rebels.
Stephane Dujarric, spokesman for UN Secretary-General Antonio Guterres, said Special Envoy for Yemen Martin Griffiths welcomed the initiative and "called for all parties to ensure the safe return of the released detainees to their homes."
Griffiths expressed his hope that the release will lead to further initiatives that will facilitate the exchange of all conflict-related detainees in accordance with the Stockholm Agreement, said Dujarric, referring to the December 2018 intra-Yemen accord.
"The special envoy called on the parties to work together to expedite the release, transfer and repatriation of conflict-related detainees and invited the parties to meet at the nearest opportunity, so as to resume discussions on future exchange as per their commitments in the Stockholm Agreement," the spokesman said.