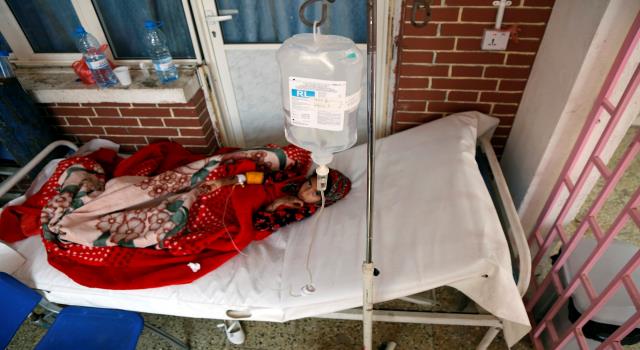 Al-Thawra Net
A new virus has emerged among some residents of Taiz province, as health services deteriorate in Yemen, an official at the Ministry of Public Health and Population said on Saturday.
The official, who spoke on condition of anonymity because he was not authorized to speak to the media, told Anadolu Agency that the West Nile virus has recently appeared in several areas in Taiz province, marking the virus' first ever entry into Yemen.
He explained that the existence of the disease in Yemen was confirmed by the presence of a number of people infected with the disease, while receiving treatment in health centers in the city of Taiz. However, there are still no specific statistics on the number of infected people.
According to the World Health Organisation, the West Nile virus is transmitted to humans through the bites of infected mosquitoes, and can cause neurological disease.
However, about 80% of those infected do not have symptoms. Some have fever, headache, fatigue, physical aches, nausea, vomiting, and sometimes skin rashes and swollen lymph nodes.
The health sector in Yemen is suffering a severe deterioration due to the aggression and siege for the fifth year in a row, which has led to the spread of epidemics and diseases and the closure of a large number of health facilities.
The war has left most people in need of humanitarian aid, while millions are on the brink of starvation in one of the world's worst humanitarian crises and disasters, according to UN reports.