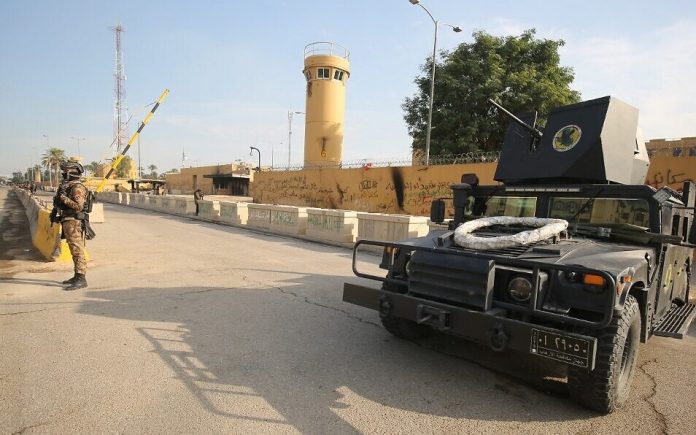 Al-Thawra Net
Missile attacks hit US targets in the heavily fortified Green Zone in the Iraqi capital Baghdad, according to media reports on Sunday.
AFP quoted a US military source saying that a number of rockets landed near the US embassy in Iraq.
The source added that the attack led to the sound ingest of warning sirens in the high-security diplomatic compound, but it was not clear exactly what hit it and how many rockets had been fired.
After the explosions were heard, fighter jets were also heard flying over the Iraqi capital, Baghdad, the agency said.
Reuters quoted a US military official saying that several explosions rocked a US-led coalition military base in the Iraqi capital of Baghdad on Sunday morning, apparently as a result of a rocket attack.
The official did not say whether the attack caused any human casualties or damage.
Other sources said that violent explosions rocked the capital, Baghdad, and others confirmed that the explosions occurred in different parts of the Iraqi capital.
Today's attack, the 19th on US assets in Iraq since late October, came hours after the Iraqi Al-Najba movement announced a "countdown" to expelling the US troops from the country.