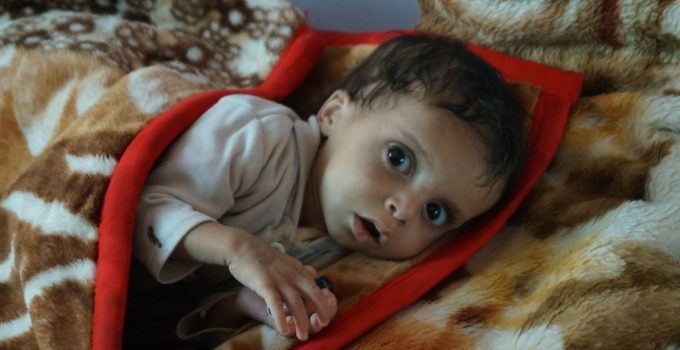 The United Nations World Food Program warned that Yemen recorded the highest levels of child malnutrition worldwide. Nutrition experts affiliated with the program emphasized that children suffering from malnutrition in Yemen will face difficulties in fertility and disease control.
In the same context, the experts pointed out that more children will be ten times more likely to die. Children under the age of five who are exposed to hunger will suffer from loss weights. That will impact their mental and cognitive abilities compared to normal children.
According to previous media reports, dozens of children in Yemen die every day as a result of the hunger caused by the war on Yemen; according to what UNICEF announced, more than 6,700 children have been killed and injured from 2015 to 2019 AD. In addition, there are about 358,000 Yemeni children suffering from severe and severe malnutrition.
In previous press statements, UNICEF Director Henrietta, said that more than six thousand Yemeni children were killed or injured directly due to the war and fighting, while a child dies every 10 minutes due to epidemics and starvation, which could have been prevented without the war.