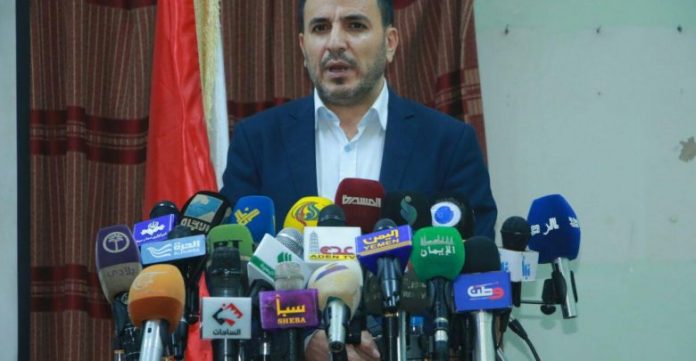 Minister of Public Health and Population Dr. Taha Al-Mutawakkil on Thursday inspected the equipment of the isolation centers in a number of private hospitals in the capital Sanaa.
The Health Minister visited the two isolation centers in Dr. Ezz Al-Din Al-Shaibani and Azal Hospitals, and listened an explanation from the officials in the hospitals about the precautionary measures to confront Corona and the arrangements that were implemented to establish the two centers and receive sick cases.
Dr. al- Mutawakkil stressed the need to receive all cases of pneumonia in all private and public hospitals and to provide diagnostic and treatment care services with taking precautionary measures when receiving suspected cases.
He praised the private hospitals that had equipped isolation and intensive care rooms to receive cases, assuring citizens that hospitals are working in full swing in order to provide health care to patients.