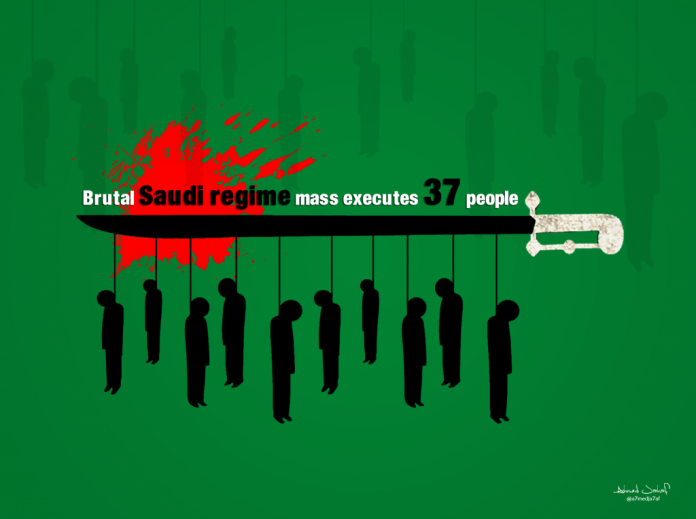 Human Rights Watch launched a global campaign to counter the efforts of the Al Saud authorities to polish their "disgraceful human rights record" in condemning the regime's violations.
The international organization, Human Rights Watch, in a statement published on its website, mentioned hosting major entertainment and sports stadiums as a deliberate strategy to divert attention from its image as a country committing a rampant rampant state.
It added that the two years since the brutal killing of journalist Jamal Khashoggi at the hands of Saudi agents have not witnessed any accountability of high-ranking officials involved in the murder.
It pointed out that such violations could be used to counter critical scrutiny of the Saudi government's human rights violations, including the killing of Khashoggi, and undermine efforts to hold Saudi officials accountable.
A global campaign at this level will also seek to communicate with organizers and participants in major international events sponsored by the Kingdom, and invite them to speak publicly about rights issues, or not to participate when polishing its human rights record is its primary purpose.
It is noteworthy that since Khashoggi was killed, a number of celebrities and influencers on social media have refused to travel to Saudi Arabia, citing its appalling human rights record.
Human Rights Watch emphasized that companies should not deliberately enter into a business relationship whose sole or primary goal is to deny or cover up human rights violations, in line with their human rights responsibilities under the United Nations guidelines.
According to human rights reports, the Saudi authorities marginalize anyone who stands in the way of the political rise of "bin Salman", and are conducting arrest campaigns of prominent clerics, intellectuals, academics, and human rights activists, after peacefully criticizing government policies or their human rights activities.
Saudi Arabia is also facing criticism because of the war waged by the Arab coalition under its leadership in Yemen, which has witnessed violations of international humanitarian law amounting to war crimes.