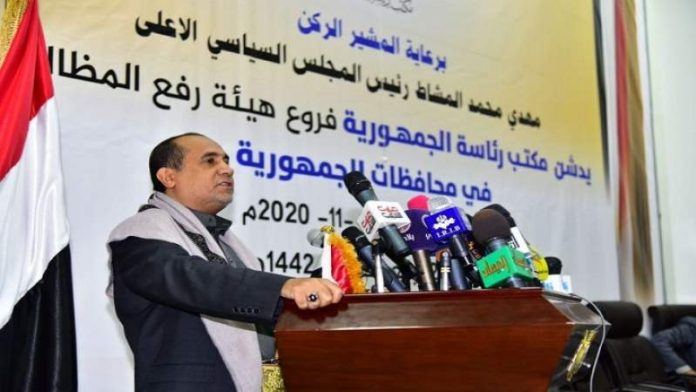 ANA'A, Nov. 18 Presidency office chairman Ahmed Hamed inaugurated on Tuesday Grievance Redressal Authority branches (GRA) in Yemen's provinces.
Hamed said that the inauguration of the branches represents a huge qualitative shift in establishing the values of justice among citizens in all provinces under the authority of the Supreme Political Council (SPC).
He emphasized that the most important functions of the SPC and the National Salvation Government in the current period is to confront injustice and achieve equity without any delay.
"Our responsibility is great, especially since we inherited a legacy of destruction and corruption left by previous regimes, we need reforms in everything," he added.