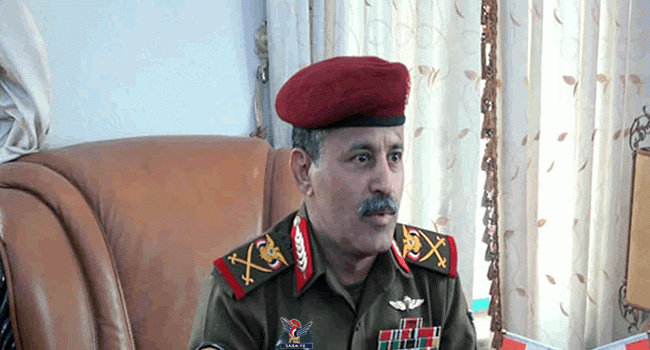 Yemen's Minister of Defense, Major General Mohammad Al-Atifi on Saturday affirmed that the Yemeni people have won the battle against Saudi-led aggression coalition forces and their mercenaries.
" Today, Yemeni people use Yemeni made weapons in the battle against aggression and tomorrow will eat what they sow, " said Major General Mohammad Al-Atifi, during a graduation ceremony for a number of freed prisoners.
"I promise the Yemeni people that they have won because their confidence in God and their dependence," he added.
He stressed that the US-Saudi aggression was defeated in Yemen and had its nose in the dirt.
Al-Atifi added that the countries of the coalition of aggression and those who support them are going through "the beginning of the end" and will regret, considering that the countries of aggression are facing the lions.