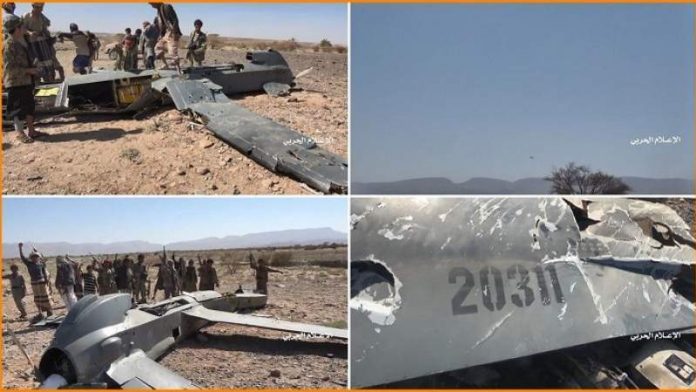 Almasirah channel published, Tuesday, scenes of downing a CH-4 warplane, which belonged to the US-Saudi aggression, in Marib.
The scenes showed the moment of targeting the drone. The Yemeni Air Defenses used undisclosed missile during carrying hostile missions. US-Saudi aggression launched 2 raids on the drone after its downing.
 This aircraft is the fourth of its kind that was shot down by the Yemeni Air Defenses during the aggression. CH-4 is capable of firing air-to-ground missile from altitude of 5,000 meters (~16,400 feet), therefore the aircraft can stay outside of effective range of most anti-aircraft guns. It also allows CH-4 to be able to fire from a position that provides wider viewing area.