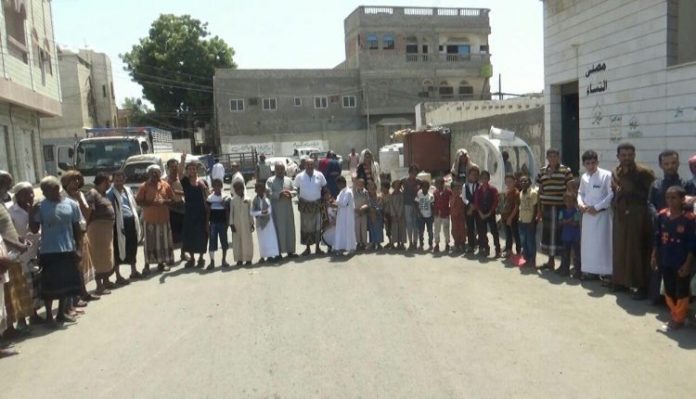 35 deceived soldiers, who were at the camps of the aggression forces, returned to the capital Sana'a on Tuesday.
The arrival of the deceived soldiers, including officers, came upon the call carried out by the Supreme Political Council (SPC) in response to the general amnesty decree.
The commander of al-Tahrir brigade, LTC.  Wael al-Nuzili, the commander of the 2nd battalion in the third brigade in Azal axis, Col. Ezzadin Bilal, and the operations head of the fourth battalion in al-Hazm brigade in Majazah al-Sharqeyah, LTC Samer Hajj returned to the capital Sana'a.
During the reception at the National Center for Returnees in the capital Sana'a, assistant director of the Moral Guidance Department, Brig. Gen. Abed al-Thawr confirmed the return of the deceived to the national line represents a new victory for the army and popular committees.
Al-Thawr pointed out the political leadership issued the general amnesty in recognition of the national interest so as to preserve blood and miss the opportunity for the enemies of the homeland.
In return, the returnees confirmed their readiness to move to the fronts to support the army and popular committees to confront the invaders and occupiers.