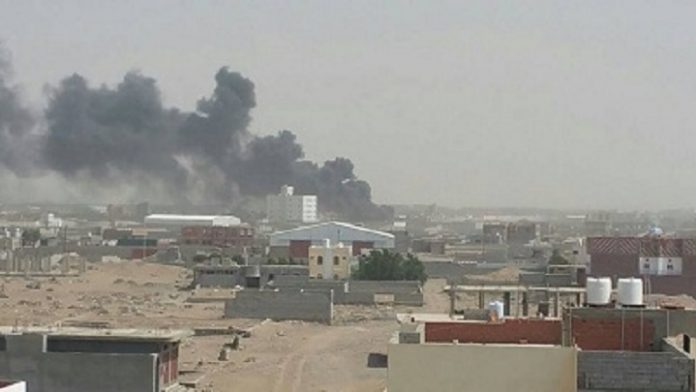 The aggression forces continued on Wednesday to violate the UN-ceasefire agreement in Hodeida province, a military official said on Thursday.
The official pointed out that  the aggression forces committed 215 violations, including the creation of combat fortifications in al-Jabaliya, al-Tuhaita, Kilo 16 and near 50th Street areas.
He said the aggression forces carried out an infiltration attempt into the western Hays area.
Among the violations, ten warplanes flew over Hodeida city, Hays, Kilo-16, al-Tuhaita, al-Durayhimi, al-Faza and 19 spy planes over Kilo 16, al-Faza, al-Jabaliya, and al-Tuhaita areas, according to the official.
He pointed out the aggression forces carried out 82 violations of missile and artillery bombing distributed in 495 rockets and shells and 100 different bullets.
The official stated a Saudi missile and artillery shelling targeted populated villages in Razih district and separate areas in Shada border district in Sa'ada province.
The enemy shelling caused heavy damage to civilians' properties.
Meanwhile, the aggression's warplanes launched three raids on Madghal district and a raid on al-Makhdara area in Serwah district in Marib province.
The official said aggression warplanes also launched two raids on Khab Washa`af district in Jawf province and a raid on al-Boqa' off Najran region.