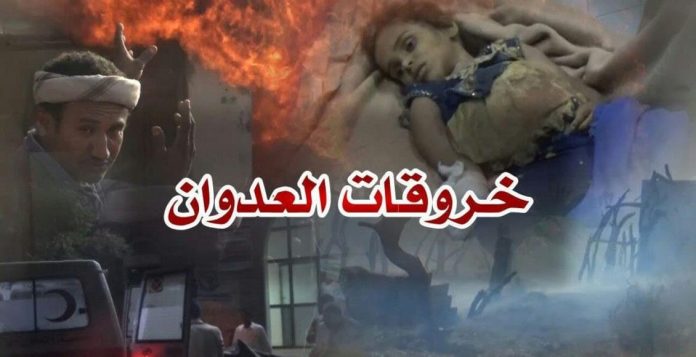 The   Saudi-led aggression forces continued  to violate the UN-sponsored ceasefire agreement in Hodeidah province, a military official said on Tuesday.
The official added the aggression forces' spy planes committed 139 violations, including 3 strikes al-Faza and al-Durayhimi areas.
He stated the aggression forces also carried out 14 violations of artillery shelling and 100 different bullets on several parts of Hodeidah.
The official said 21 aggression forces' spy planes flew over Hays, al-Faza, al-Jah, al-Tuhaita and al-Durayhimi.