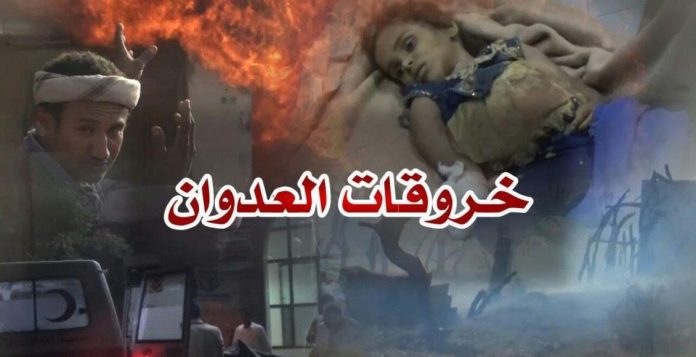 The Saudi-led aggressionforces have committed 84 violations of the Sweden agreement in Hodeidah province over the past 24 hours, the operations room to monitor the violations reported on Friday.
Among violations were the creation of combat fortifications in Al-Durayhimi district and the flight of four spy aircraft in the airspace of Kilo 16, al-Mandhar, Al-Jabaliya, areas, according to a source at the operations room.
The violations also included nine violations with launching 31 artillery shells and 70 violations with various bullets.