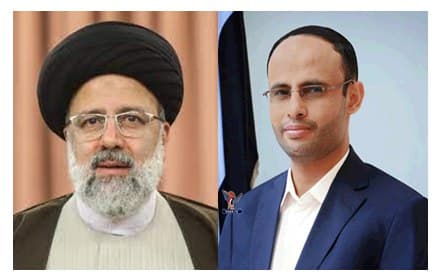 President of the Supreme Political Council, Mahdi Al-Mashat, on Saturday sent a cable of congratulations to the Iranian President, Ebrahim Raisi, on the occasion of his victory in the presidential elections in Iran.
In the cable, President Al-Mashat extended his warmest congratulations to President Raisi, and congratulated the Iranian people for the success of the electoral process.
President Al-Mashat affirmed that the success of the electoral process in the Islamic Republic of Iran is considered a victory for the principles of the Islamic revolution and a consolidation of the option to confront the Zionist-American project.
He expressed his hope for strengthening relations between Yemen and Iran during the next stage in all fields.