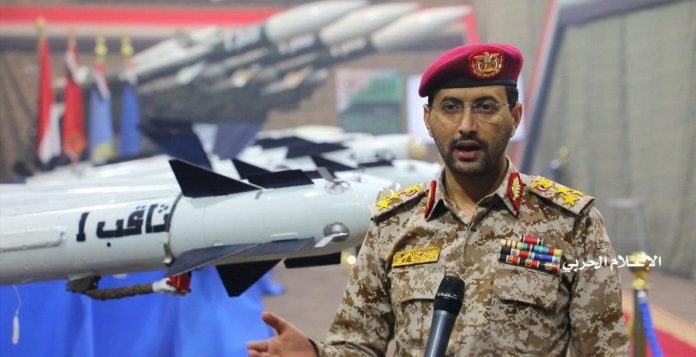 The Rocketry Force of the army and popular committees  targeted two camps in Marib Governorate, Armed Forces spokesman Brigadier General Yahya Sare'e said.
"The Rocketry Force targeted Sahn Al-Jin camp and the 3rd military region camp this afternoon, Tuesday, with two Badr-1 ballistic missiles," Brigadier-General Sare'e said in Twitter account.
"The hit was accurate," he added.
He stressed that the targeting process resulted in the killing and wounding of dozens of Saudi-mercenaries, including leaders.
Sare'e pointed out that what the aggression media is promoting about targeting civilian sites is false and baseless.
"Our missiles and drones strike target clear and well-known military sites."
He pointed out that the Yemeni Armed Forces are taking all necessary operational measures to protect civilians and civilian objects, stressing that "all our operations are in accordance with international humanitarian law and its customary rules."