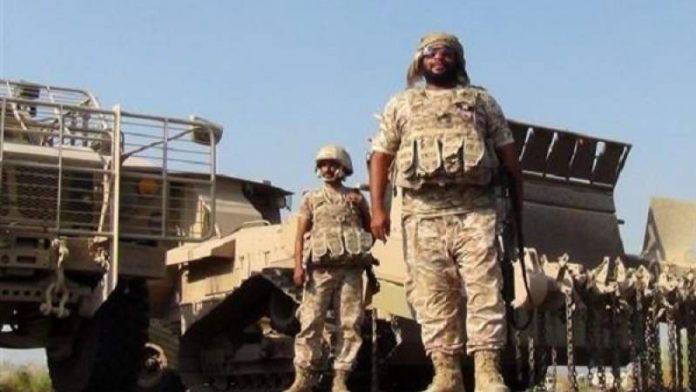 The governor of Abyan, Saleh Al-Junaidi, revealed that there is a plan by the US-Saudi-Emirati aggression to hand over the province to al-Qaeda and Daesh, after the resettlement of those takfiri groups in the province.
Governor Al-Junaidi confirmed in a statement that a large conspiracy is being hatched by the countries of aggression to repeat the scenario of handing over Abyan Governorate to the Takfiri groups, as happened during the year 2011.
He warned of the movements of these groups members in a number of Abyan districts, which appear more serious than ever, pointing to the presence of those groups under the cover of Hadi forces.
He noted that these groups are merely intelligence mercenaries sponsored by the countries of aggression for decades with the aim of destabilizing security and stability in Yemen.
He said, "There is a new plot to hand over the province to al-Qaeda and ISIS, especially after liberating some districts in Al-Baydha from those terrorist organizations by the Army and the Popular Committees last year."
The governor of Abyan held the countries of aggression responsible for the crimes committed during the past weeks as they support and sponsor these takfiri groups. He added that the countries of aggression seek to turn Abyan into strongholds for al-Qaeda and Daesh due to its strategic location between Aden, Al-Baidha, Shabwa and Hadhramaut.
Al-Junaidi accused the countries of aggression and their mercenaries of being behind the escalating security chaos in the governorate, and causing the deterioration of public services, especially electricity.
He pointed out to the people of Abyan suffering from deprivation of rights, confiscation of freedoms and looting of humanitarian food aid by the conflicting militias in the governorate. He stressed that most of the humanitarian aid sold in the markets in the governorate comes out of the military camps belonging to US-Saudi mercenaries.
Governor Al-Junaidi called on all Abyan tribes to confront the Saudi-Emirati plot that seeks to make Abyan an open battlefield.