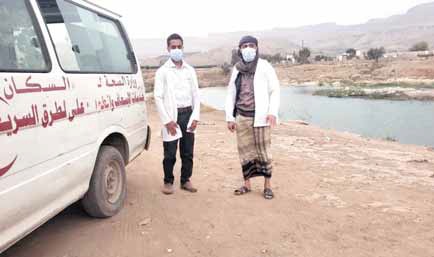 The Civil Defense Department and the Health Office in Sana'a province rescued on Saturday two young men from a drowning accident in the waters of Shahak Dam in Al-Tayal district and Rajam Dam in Bani Hashish district.
"Two young men were rescued from drowning while trying to swim in Shahak and Rajam Dams," Director of the Public Health and Population Office in the province, Dr. Khaled Al-Muntaser, said.
Dr. Al-Muntaser confirmed that a medical examination was conducted for them and that their health condition is stable and in good condition.
He indicated that the total number of people who were rescued from drowning in the dams waters in the province during the past three days, amounted to six people, including four in Shahak Dam and two in Rajam Dam.