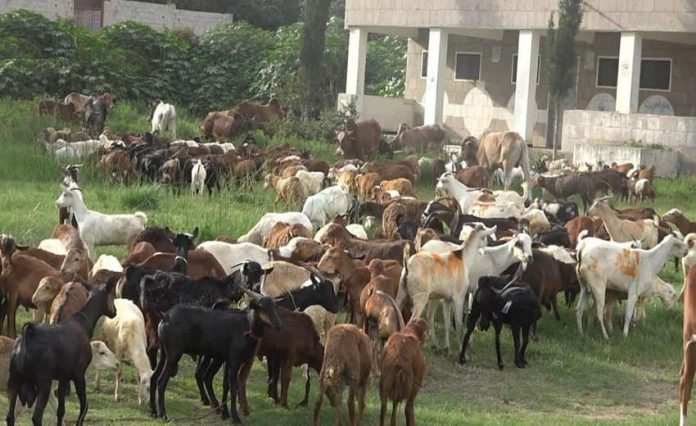 Tribes and shekels of Ibb province provided on Tuesday over 90 bulls, 700 goats and sheep to support the Yemeni army fighters in the battle fronts.
During a convoy, several official of the province praised the generosity and sacrifices made by Ibb sons in support of the fronts to defend the homeland and its freedom.
The participants affirmed the importance of continuing to back the army and fronts with the money and fighters to deter the aggression and its mercenaries.