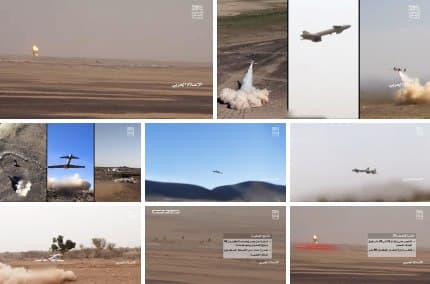 The military media of the army on Thursday distributed scenes of the qualitative operation that targeted a training camp of the Saudi-led aggression coalition forces in Al-Wadea border area.
The scenes documented the stages and details of the operation for the first time, starting with monitoring, launching and hitting, which was carried out with 10 drones of Qasef 2k type, in addition to scenes from inside the camp after the operation.
The drone strikes hit the command center, training sites, and mobilization and operations sectors within the camp.
According to the army spokesman, Brigadier General Yahya Sare'e, the operation hit the target accurately and left more than 60 dead and wounded among the aggression mercenaries, including leaders and Saudi officers.