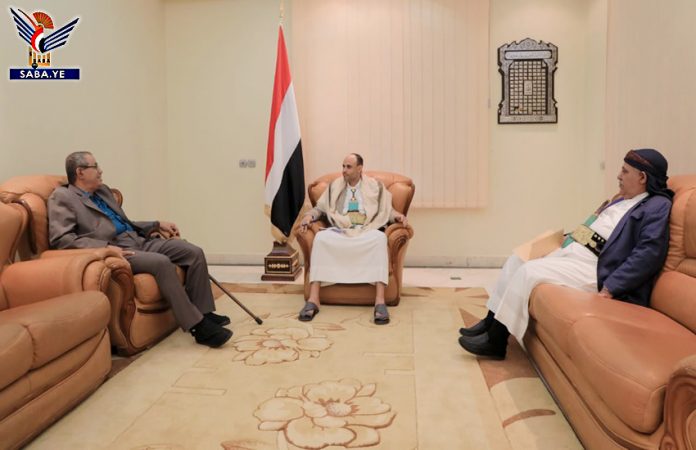 President of the Supreme Political Council Mahdi al-Mashat stressed on Sunday the importance of unifying and strengthening the home front to thwart the Saudi-led coalition's plans targeting Yemen's land and people.
This came his meeting with the Chairperson of the Sana'a-based General People's Congress (GPC), Sadeq Amin Abu Rass, and his deputy Sheikh Yahya Ali Al-Ra'i.
In the meeting, Al-Mashat affirmed that the aggressive countries led by America, Saudi Arabia, Britain and the UAE have targeted the Yemeni people with all its categories and components and destroy the country's capabilities.
The meeting urged on enhancing relations and coordination between Ansarullah and the GPC to confront the aggression.
The officials valued great triumphs made by the Yemeni army and popular forces in Marib governorate, which have led to liberation of Rahbah and Mahliya districts.