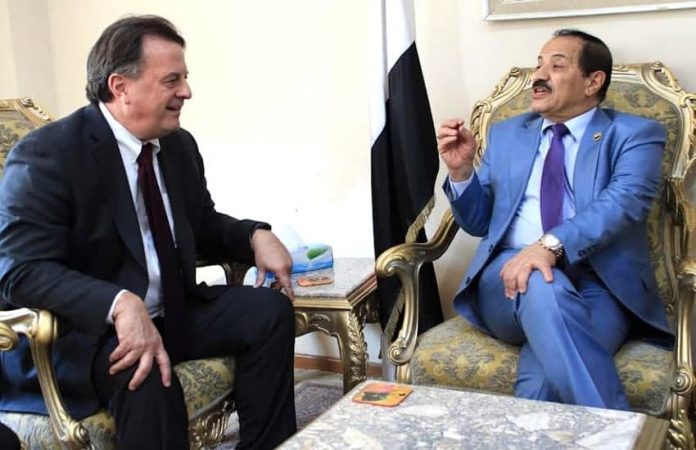 Minister of Foreign Affairs in Sana'a, Hisham Sharaf, affirmed that ending the military aggression and lifting the comprehensive siege impose by the Saudi-led aggression coalition on Yemen, is a first and logical step to address the repercussions of the humanitarian catastrophe.
This came during his meeting on Sunday with United Nations Coordinator for Humanitarian Affairs for Yemen William David Grisley.
The minister touched upon the repercussions of the humanitarian catastrophe caused by the coalition must take into consideration stopping its direct causes related to the aggression and the economic and financial blockade.
Sharaf indicated that the aid that is currently being provided are temporary emergency treatments, the increase and decrease of which would be linked to the financial pledges provided by donors to Yemen.
He pointed out that some Gulf countries, the United States of America and Britain hold direct responsibility in the deterioration of the situation of Yemen and its people due to their participation in the aggression and siege for 7 years.
For his part, Grisley stressed that the humanitarian situation in the country is a priority at the top of the agenda of the work of the UN organizations, programs seeking to fulfill their financial pledges for improving the level of the humanitarian work in Yemen.