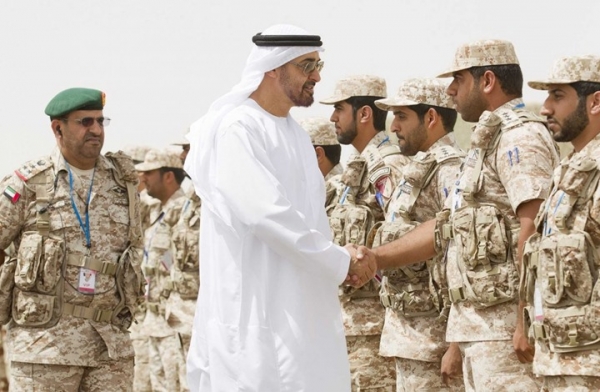 The European Council on Foreign Relations institute (ECFR) called for European sanctions to be imposed on the UAE due to its subversive policy and destabilizing regional activities.
In its study entitled "A Better European Approach to Human Rights in the Middle East and North Africa," the institute said that Europeans should be aware of the fact that some of their key regional partners, to whom they provide legitimacy and credibility, are undermining regional stability. "Europe regularly comments on Iran's destabilizing regional activities, but it doesn't have much to say about the UAE's subversive activities," it added.
The institute pointed to the UAE's involvement in the transfer of weapons and smuggling of mercenaries to Libya; violating the UN embargo and directly undermining the UN-led peace talks.
It also highlighted the UAE's involvement in violations of the enforced disappearance of Yemeni children and their detention in black detention centers; for allegedly financing the military coup in my bank in 2013; and seeking to strengthen the military and undermine civilian rule in Sudan after the protest movement toppled Omar al-Bashir in 2019.
"Europe should start talking more collaboratively about such regional activities," it said. Doing so could be through ad hoc groups of like-minded cases by imposing sanctions on Abu Dhabi. The European Institute warned of the UAE's use of its financial resources to secure its political influence by supporting the activity of authoritarian partners in what can be described as a regional "counter-revolution".
It noted that while the European Parliament had repeatedly called for an EU-wide embargo on arms sales to members of the Saudi-led coalition, the United Kingdom and France (unlike Germany and Italy, which had imposed embargoes or restrictions) continued to authorize arms sales.
The European Council on Foreign Relations (ECFR) warned that the UAE was one of the largest customers of French arms throughout the Yemeni conflict.
And last February, the European Parliament recently dealt a strong blow to the UAE and exposes its violations in Yemen, amid political indicators towards Abu Dhabi. This was translated into the adoption by the European Parliament of a tough resolution against the Saudi-Emirati alliance on February 11th.
More than 90 per cent of MEPs voted in favor of the resolution, which spanned the entire political spectrum and only a handful of far-right members opposed it.
The resolution called on European Union countries to stop all arms sales to Saudi Arabia and the UAE, without distinguishing between "offensive" and "defensive" weapons.
For the first time, the resolution called for referring human rights violations in Yemen to the International Criminal Court. MEPs also urged EU governments to use the newly adopted EU global human rights sanctions mechanism to target Saudi and Emirati officials. This is due to the involvement in war crimes in Yemen, through the freezing of assets and the travel ban.