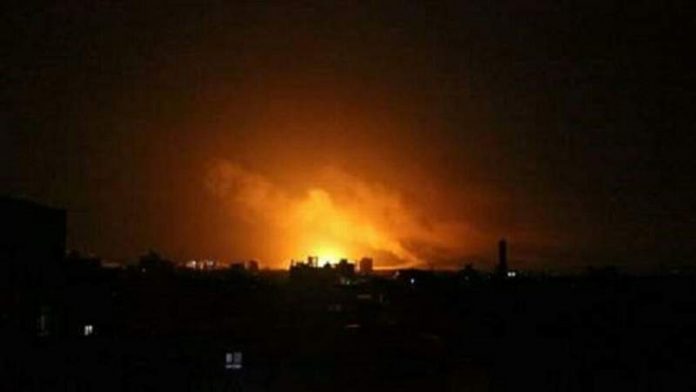 The US-backed Saudi-led coalition warplanes in the early hours of Tuesday launched several raids on the capital Sana'a, a security  official said.
The official explained that the coalition targeted the House of Representatives building (under construction) on West 60th Street with two airstrikes and attacked the military college two times in the capital Sana'a.
Moreover, the aggression warplanes waged the four airstrikes on Nabi Shuaib Mountain Bani Matar district in Sana'a province.
On Monday night, two air raids targeted the vicinity of the "September 21" Park and Azal Hospital, and there were reports of casualties, according to the official.
He denounced the continuation of the aggression coalition's attacks on the populated areas and the destruction of the infrastructure of the Yemeni people amid a shameful international silence.