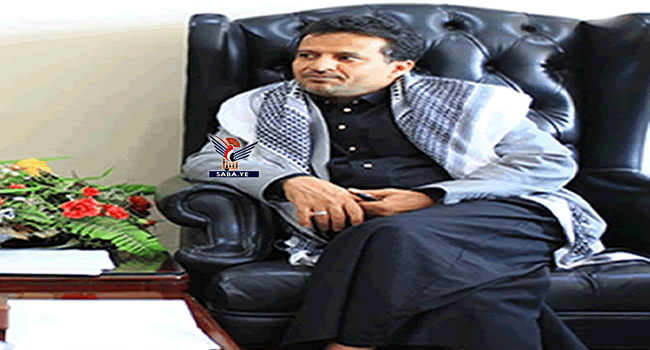 Deputy Foreign Minister Hussein El-Azzi met on Monday with United Nations Resident Representative for Humanitarian Affairs in Yemen William David Gressly
During the meeting, El-Azzi and Gressly discussed current issues, including the damage caused by the aggression countries' in the Public Corporation for International Communications and the the aggressive policy of the Saudi-Emirati alliance in destroying the Yemeni infrastructure, service and civil sectors.
They touched on the developments related to the floating tank Safer and the joint efforts of the National Salvation Government and the United Nations aimed at addressing this issue.
They dealt with the aggravating humanitarian crisis as a result of the siege imposed by the aggression countries which resulted in the expansion of the humanitarian catastrophe that the Yemeni people are going through, including the illegal detention of oil derivatives ships, which represents a violation of international humanitarian law.
The Resident Representative of the United Nations affirmed the commitment of the United Nations to fulfill its responsibilities regarding the serious work to alleviate the human suffering of the Yemeni people and the international organization's rejection of targeting civilians and civilian objects.