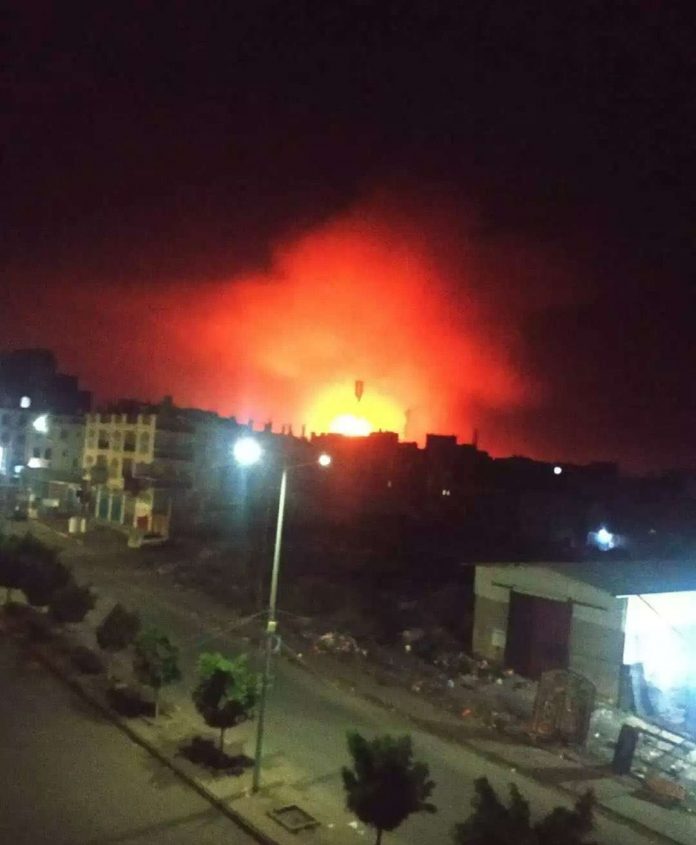 Forces of the  US-Saudi-Emirati aggression continued to violate the Hodeidah agreement, and its warplanes launched 49 raids on the capital's secretariat and six governorates during the past 24 hours.
A security source told the Yemeni News Agency (SABA) that the forces of the aggression committed 152 breaches, including a spy plane raid on Hays, 34 breaches with artillery shelling, and 111 breaches with various bullets.
The source stated that the aggression launched five raids on Harad district and one raid on Bani Hassan in Abs district in Hajjah governorate.
In the capital's secretariat, the aggression launched four raids targeting the old radio station in the Al-Hasaba area, and a raid in the vicinity of the  Yemen TV building in the Al-Thawra district, while six raids were launched on Jarban area in Sanhan district of Sana'a province.
The source pointed out that the aggression launched two raids on Jabal Habashi district in Taiz governorate, and two raids on Aqabat Halhal in the Lauder district in Abyan governorate.
The aggression launched eight raids on Al-Wadi district, and nine raids on Al-Juba, Madghal and Raghwan in Ma'rib governorate.
The aggression warplanes targeted, with eight raids, Al-Labanat area in the Al-Hazm district, and launched three raids on the Khub, Al-Sha`f and Al-Masloub districts in Al-Jawf governorate.