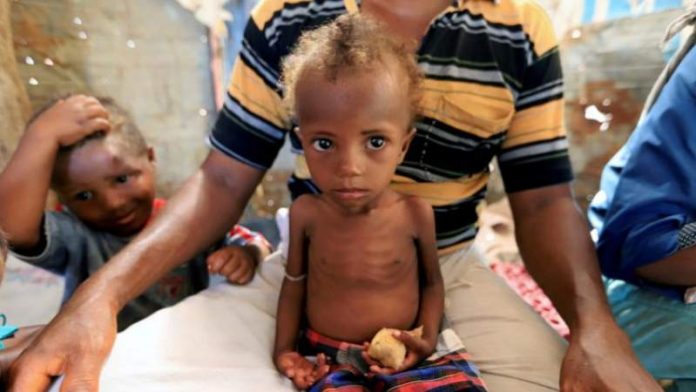 The United Nations Children's Fund (UNICEF) has warned of the escalating effects of the economic collapse in Yemen on the humanitarian crisis in the country.
"Children in Yemen are not starving because of a lack of food but because their families cannot afford food," the body said in a statement. "The impact of the economic collapse on the humanitarian crisis in Yemen cannot be understated. Without urgent action, millions could be plunged into famine."
The economic collapse of the humanitarian crisis in Yemen is a direct reflection of the collapse suffered by the Yemeni economy as a result of the war, which has entered its eighth year.
Saudi Arabia and the UAE, backed by the United States and regional allies, launched the war on Yemen in March 2015, with the goal of bringing the government of former Yemeni president Abd Rabbuh Mansour Hadi back to power.
As part of its economic war, the US-Saudi aggression worked to drain about 97% of the Yemeni state's resources, either by controlling them militarily such as oil and gas sources, freezing Yemeni foreign assets and transferring them to mercenaries and financing coalition operations, or imposing siege on the vital port of Hodeidah and the most important port after Aden, which is still in the grip of Sana'a and out of control of the aggression.