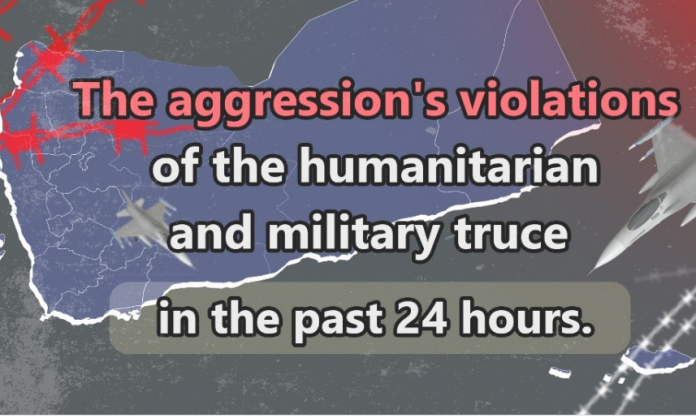 The US-Saudi aggression and its mercenaries committed 121 violations of the humanitarian and military truce during the past 24 hours, according to military source.
The source pointed that the violations included the launching of seven air raid with spy drones on Dhale.
The source pointed out that the violations of the forces of aggression included 47 flights of spy drones on Marib, Taiz, Hajjah, Al-Jawf, Sa'ada and Dhale.
The source also confirmed that the US-Saudi mercenaries by developing new military fortifications in Marib.
It pointed out that 19 violations were recorded by missile and artillery shelling on army and committee sites in Sa'adah, Dhale and Jaizan governorates.
The source confirmed monitoring 48 violations of shooting at the homes of citizens and the sites of the Army and Popular Committees in Marib, Taiz,