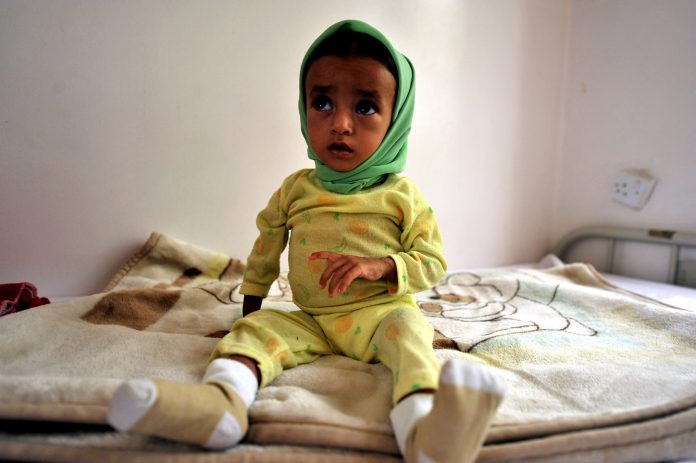 The United Nations warned that the severe shortage of funding for its humanitarian relief work in Yemen threatens to close a number of major programs or reduce the assistance it provides during the coming period.
In its report on the humanitarian situation in Yemen last June, the United Nations Office for the Coordination of Humanitarian Affairs (OCHA) said that the lack of funding has so far caused the closure or curtailment of services for more than half of the main humanitarian programs operating in Yemen, and said "Among 41 major program, 26 programs have been reduced or closed."
The report added that the rest of the 25 programs are also threatened with closure or reduced aid in the coming months unless they receive sufficient funding to ensure that they continue to provide their services to millions of Yemenis.
The report pointed out that relief organizations in Yemen are facing a major shortage of funding, in light of the growing and increasing humanitarian needs.
"The Humanitarian Response Plan (HRP) is still in place, but the lack of funding has forced many relief organizations to reduce the aid they provide to millions of people in need in Yemen."
The report indicated that in December 2021, the World Food Program was forced to reduce food rations for 8 million Yemenis, due to funding gaps, and next August it will have to make a further reduction in aid for another 5 million.
The Office for the Coordination of Humanitarian Affairs in Yemen had revealed earlier that it had so far received only 26% of the amount of funding required to confront the humanitarian crisis in Yemen during the current year 2022.