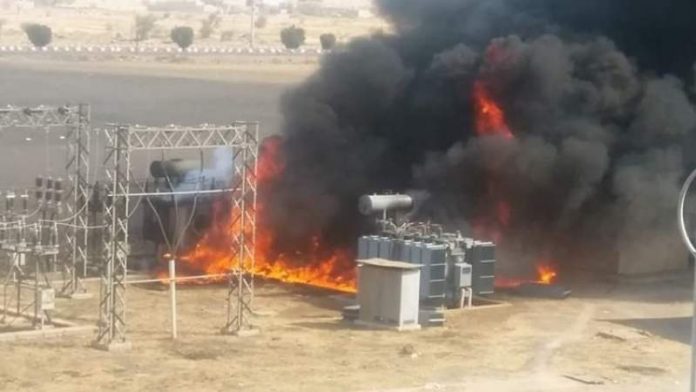 The Ministry of Electricity and Energy announcedn on Monday that the damages resulting from the crimes of the US-backed Saudi-led aggression that affected the electricity sector in Yemen amounted to 24 billion dollars, according to preliminary statistics.
During a press conference to reveal the effects and repercussions of the aggression and the siege on the electricity sector in Yemen, the Ministry of Electricity confirmed in a statement that the US-backed Saudi-led aggression launched 278 air raids, targeting the electricity sector in its various facilities, and more than 800 raids targeted near the electrical installations, causing severe damage.
The statement indicated that 83 employees of the electricity sector were killed by US-Saudi airstrikes, while over 300 others were injured.
For his part, Minister of Electricity and Energy Muhammad al-Bukhaiti explained that the electricity sector was subjected to systematic destruction by the aggression and has become out of service. He stressed that electricity and energy are the backbone of life in its humanitarian or industrial service fields, and the destruction of this sector is considered an integrated war crime.
In turn, the Director of the General Electricity Corporation, Hashem Al-Shami, indicated that the blockade and the scarcity of capabilities prevented the ability to find alternative and quick solutions to restore the electricity, and we are currently working with what is available.