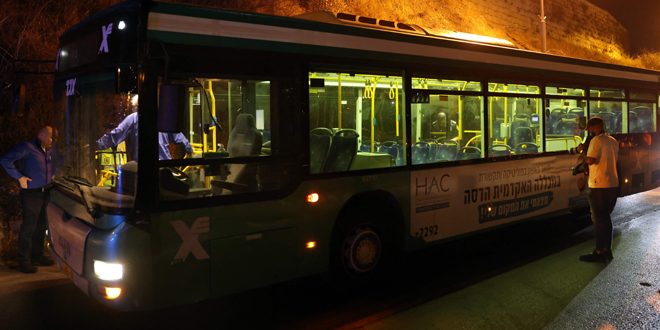 At least nine Zionist settlers were injured in a heroic operation carried out by a Palestinian on Sunday morning , in the Old City of occupied al-Quds (Jerusalem), in retaliation to the continuous crimes of the Israeli occupation against the Palestinians.
Palestinian media reported that a Palestinian youth shot at a bus carrying Zionist settlers near the al-Buraq Wall, the western wall of Al-Aqsa Mosque in the town, wounding nine of them.
The Palestinian resistance factions affirmed that this heroic and brave operation is a response to the attacks of the occupation forces and settlers and their daily crimes against the Palestinian people and their Islamic and Christian holy sites, and their continuous incursions into al-Aqsa Mosque.
They affirmed that Jerusalem has been and will remain the eternal capital of Palestine, and that the resistance will continue until liberation and defeat of the occupation.