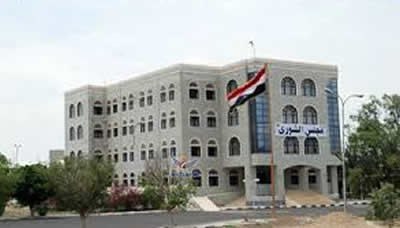 Yemen's Shura Council strongly condemned the aggression launched by the Zionist entity on residential neighborhoods in Gaza, leaving dozens of killed and injured.
The Council expressed in a statement its condolences to the Islamic Jihad movement and to all the Palestinian people for the killed of the commander in Al-Quds, Tayseer Al-Jabari, and all the killed who fell during the Israeli raids on Gaza.
"It not been for the silence of the Arab regimes and their complicity with this entity, the suffering of our Arab people in Palestine would not have continued to this day" The statement said.
The Presidency of Parliament affirmed the right of Palestinian people and resistance to respond to the Zionist aggression, calling on all peoples of Arab and Islamic nation to helds the historical responsibility in supporting the Palestinian people.
The Presidency of the Council called on the UN and international community to play its humanitarian and moral role in condemning these crimes and working to stop the intransigence of the Zionist enemy.