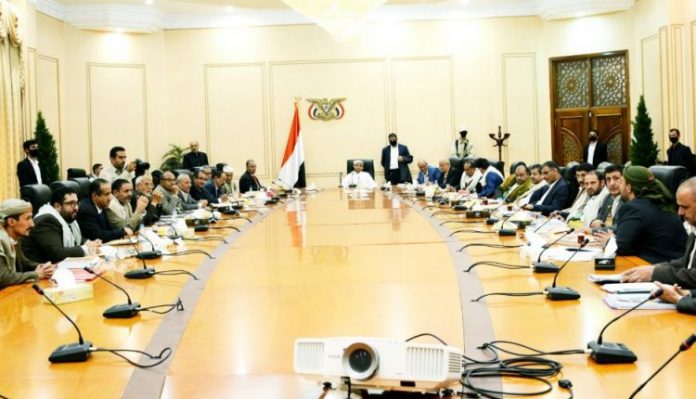 President of the Supreme Political Council, Mahdi Al-Mashat, stressed the importance of consultation and concerted efforts among the members of the committee for the proper foundation of building the Yemeni state.
This came during his presidency on Monday of the second meeting to discuss the level of progress and achievement in implementing the plans for the year 1444 AH by various sectors during the first quarter of this year.
The meeting reviewed the financial report submitted by the Deputy Prime Minister for Economic Affairs and Minister of Finance, Dr. Rashid Abu Lahoum, on the programs that were centrally funded despite the conditions of the US-backed Saudi-led coalition and blockade, which aimed to provide services to citizens, improve their conditions and the developmental reality of society.