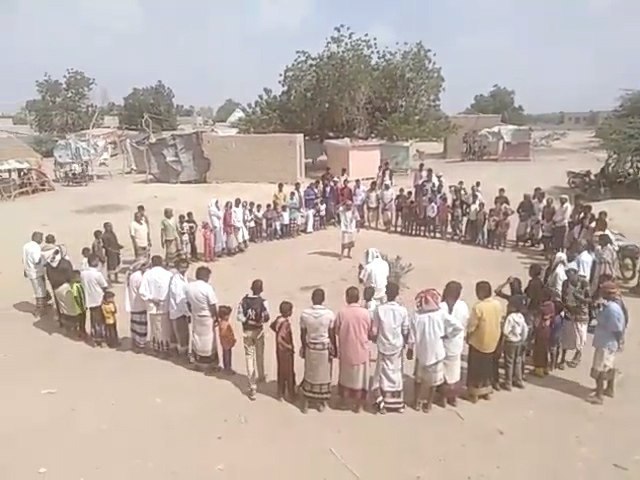 Residents in Hodeidah province districts organized vigils after Friday prayers, denouncing failure to respond to demands of the Yemeni people, and rejecting the US's continuation to mispresent the file of Yemeni oppression.
During the vigils, they denounced the economic war in which the aggression is trying to bring the i people to its knees with American support and UN silence.
Statements issued by the participants in the vigils affirmed their full support for all steps taken by the leadership of the revolution and the Supreme Political Council.
"Linking the truce to the disbursement of salaries of employees from the revenues of oil and gas, and lift of the siege on Sanaa airport and the ports of Hodeida completely, is a legitimate and rightful demand," the statements read.
The statements stressed the importance of continued steadfastness in the face of aggression and defending the homeland.
They pointed out that the continuous and failed attempts of the aggression to bring the people to their knees will only increase their determination and  steadfastness.