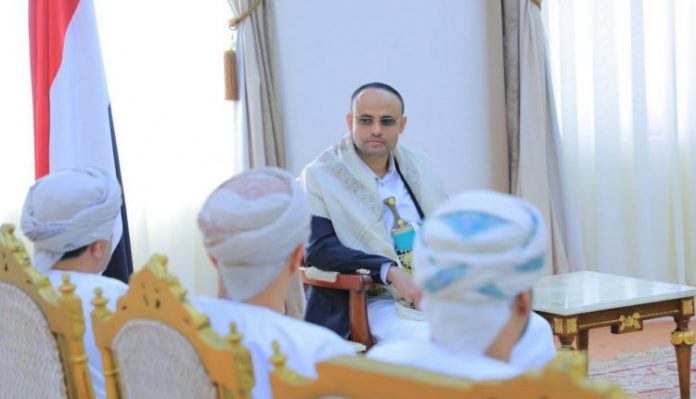 Yemen's President Mahdi Al-Mashat, Thursday, met with the Omani delegation, who is currently visiting Yemen as part of the Sultanate's efforts to bring peace to Yemen.
During the meeting, they discussed the efforts exerted by the Sultanate of Oman, regarding the peace with the US-Saudi Aggression.
In the meeting, President Al-Mashat praised the efforts of Oman and their positive role in achieving peace.
President Al-Mashat informed the Omani delegation, conveying his greetings and peace to His Majesty Sultan Haitham bin Tariq Al Said, Sultan of the brotherly Sultanate of Oman, and congratulating him on the third anniversary of his accession to power.