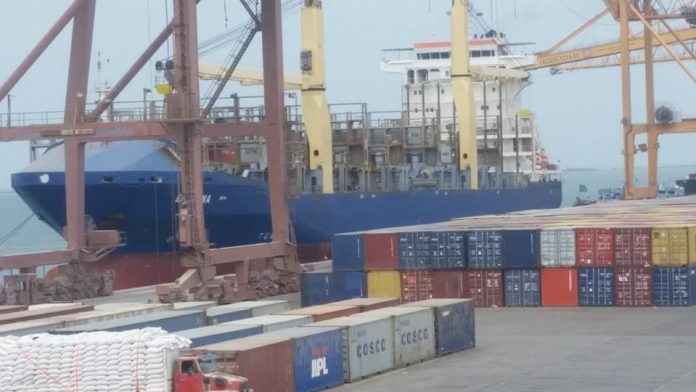 The General Federation of Yemeni Chambers of Commerce and Industry revealed on Thursday that it had received approvals from several shipping companies to transport commercial shipments to the port of Hodeidah.
In a document addressed to the Director General of the Chamber of Commerce and Industry in Sanaa last Tuesday, the federation confirmed that it had received notes from four shipping companies regarding accepting shipment requests to the port of Hodeida.
The shipping companies also expressed their full readiness to transfer all current shipments in the transit ports to the port of Hodeidah at the merchants' request, according to the Federation.
This follows the arrival of several ships at the port of Hodeidah away from the restrictions of the blockade as a result of agreements reached between Sana'a and Riyadh, mediated by the Omani.
Since February 5th, the Yemeni Red Sea Ports Corporation has received eight ships loaded with foodstuffs to the ports of Hodeida, while there are still a number of ships in the sea waiting for the berths of the ports of Hodeida to be empty so that they can unload their cargo.
This is the first time that the ports of Hodeidah have received this number of ships since the declaration of the blockade on Yemen seven years ago.