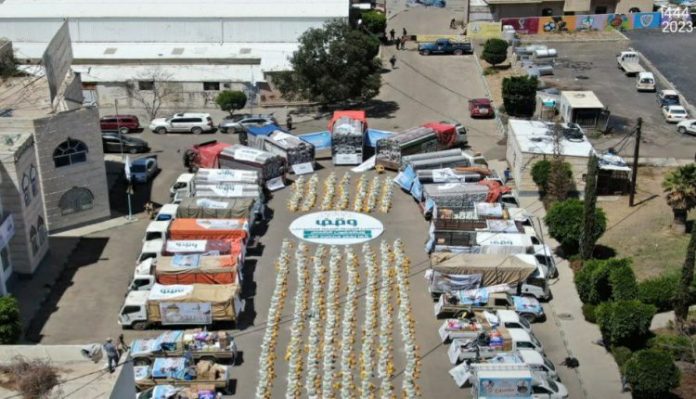 The General Authority of Awqaf in Sanaa inaugurated on Saturday the fourth phase of the Ramadan projects at a cost of six billion riyals, in the presence of a number of state leaders.
The "food" project targets about 190,000 beneficiaries in various fields, including the distribution of food baskets to the poor and needy, the families of martyrs, and support for charitable activities that fall under the purposes of the endowers, in addition to supporting orphans and distributing Eid clothing.
The "mosque" project targets 10,200 mosques, some of which will be provided with basic services, including solar energy, bedding, and hygiene equipment, as well as restoring some of them, contributing to building and equipping new mosques, and disbursing food for 3,500 people in charge of mosques.