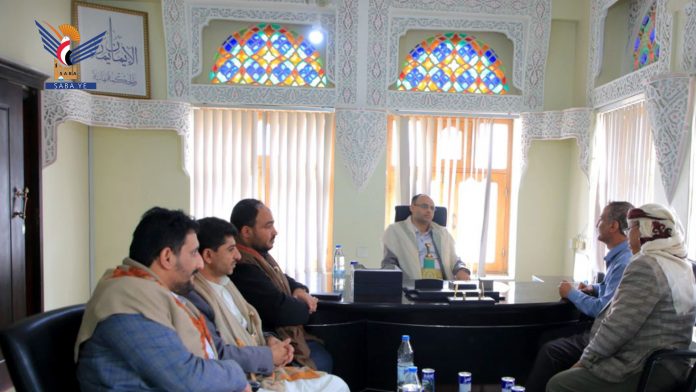 His Excellency Field Marshal Mahdi Al-Mashat, Head of the Supreme Political Council, visited the Yemen Gas Company (YGC) to see the level of work progress in the company.
During the visit President Al-Mashat, listened to an explanation from the Deputy Executive Director of the company, Eng. Sharif Ali Mahdi, about the progress of the catering operation and the company's plan during the holy month of Ramadan.
He launched the fourth phase of the projects "They Feed Food", which benefits a large segment of the poor and the needy, and "It only builds the mosques of God", at a cost of six billion riyals.
He praised the authority's projects and endowment activities and its disbursement in its specified banks, in order to fulfill the wills of the endowers.
President Al-Mashat stressed the need to take care of God's houses, care for them, preserve them, maintain them, clean them, support religious circles, memorize the Holy Qur'an, and encourage young people to join them in order to learn the sciences of the Holy Qur'an and religious sciences.