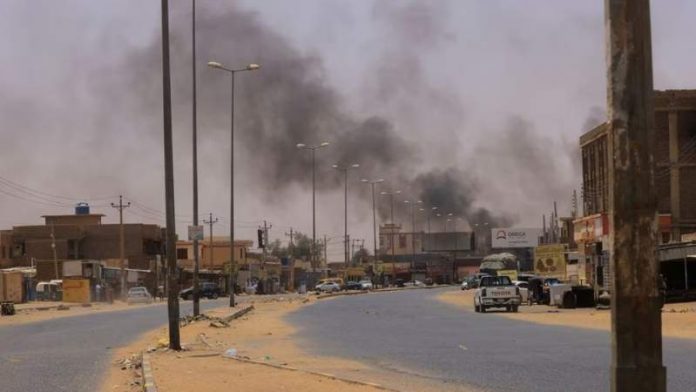 Sudan's armed forces have dismissed any possibility of negotiations or dialogue with the country's powerful paramilitary Rapid Support Forces (RSF), amid ongoing violence in the country.
There will be "no negotiations or dialogue until the dissolution of the paramilitary RSF," the Sudanese armed forces said on their Facebook page on Saturday.
This came after the RSF claimed its fighters have wrested control of several key sites, including the presidential palace, the residence of army chief, General Abdel Fattah al-Burhan, and Khartoum International Airport.
The Sudanese army has rejected all RSF's claims.
The ongoing violence in Sudan has caused great concern, with many countries urging the opposing sides to show restraint and engage in dialogue to end the hostilities.
On Saturday, the two sides exchanged gunfire in Khartoum and elsewhere across the country in an apparent struggle for control.
According to the Sudanese Doctors' Central Committee, at least 56 people have been killed and 595 others injured in the ongoing clashes.
The committee said it recorded deaths at Khartoum's airport and Omdurman, as well as west of Khartoum in the cities of Nyala, El Obeid and El Fasher.
Meanwhile, Sudan's military said it has launched airstrikes on the RSF's base near the capital in a bid to reassert control over the country.
The strike, which came at the end of a day of heavy fighting, struck a base belonging to the RSF in the city of Omdurman, which adjoins the capital Khartoum, eyewitnesses were quoted by Reuters as saying late on Saturday.
The Sudanese air force told people to stay indoors while it conducted what it called an aerial survey of RSF activity, and a holiday was declared in Khartoum state for Sunday, closing schools, banks and government offices.