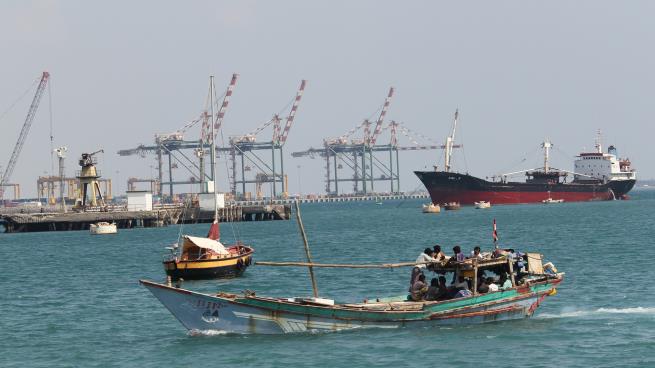 Shops in the coastal city of Mokha, west of Taiz governorate, went on strike and closed their doors in protest against the violations of Tariq Saleh's forces.
The coastal city , which is under the control of Tariq Saleh 's forces , witnessed civil disobedience , protesting the arrest of the owner of Al – Rasni Restaurant , " Muhammad Saif Al – Rasni " because of his demand for debts from one of Tariq 's leaders .
Yesterday, the leader of Tariq's forces, "Abu Dhiab," stormed with his forces the Al-Rasini restaurant, against the backdrop of the restaurant's demand for the leader to pay about 12 million riyals.
The merchants in the city of Al-Mokha demanded the immediate release of Al-Rasani and the cessation of violations against them by Saleh's forces.