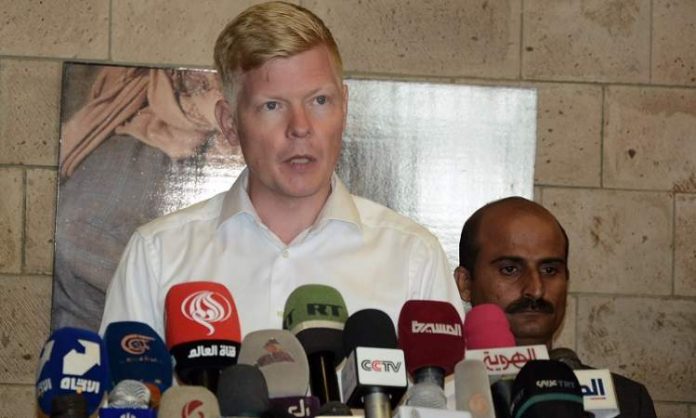 UN Special Envoy to Yemen, Hans Grundberg, revealed the results of his visit to the Yemeni capital, Sanaa.
Grundberg said in a press conference, prior to his departure from Sana'a airport, that he had "frank, detailed and constructive discussions with Sana'a leaders on how to move forward in a political solution," describing the meetings and discussions as positive and encouraging.
"I will discuss my dialogues with the Yemenis later with officials in Oman and Saudi Arabia," he added.
He pointed out the necessity of paying salaries in a regular and sustainable manner, and proceeding with procedures for a comprehensive peace process.
The envoy had arrived, last Monday, in Sana'a, to pave the way for the ongoing negotiations between Riyadh and Sana'a, which are taking place in isolation from the United Nations.