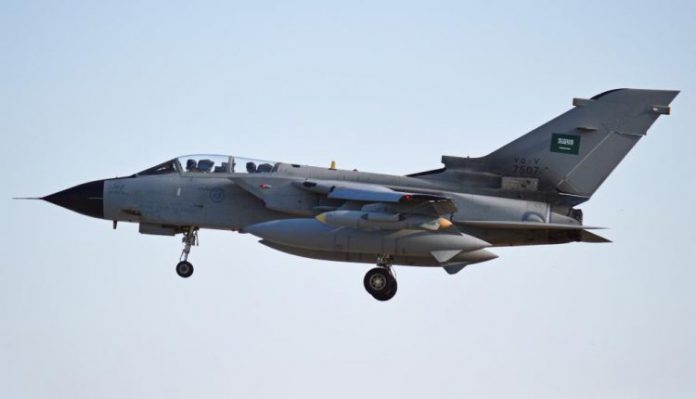 A fighter jet crashed in eastern Saudi Arabia on Monday, according to the country's defense ministry.
In a statement, ministry spokesman Turki al-Maliki said the Tornado fighter plane crashed during a routine training mission. He added that the training mission was in "the training area of King Abdulaziz Air Base in Dhahran in the east."
He stated that the aircraft's crew survived unharmed.
"An investigation committee has begun its duties to find out the details of the causes of the incident," he said.
On July 26, Saudi Arabia announced the death of two crew members of an F-15SA fighter jet belonging to the Royal Air Force after it crashed during a training mission in the southwest of the kingdom.