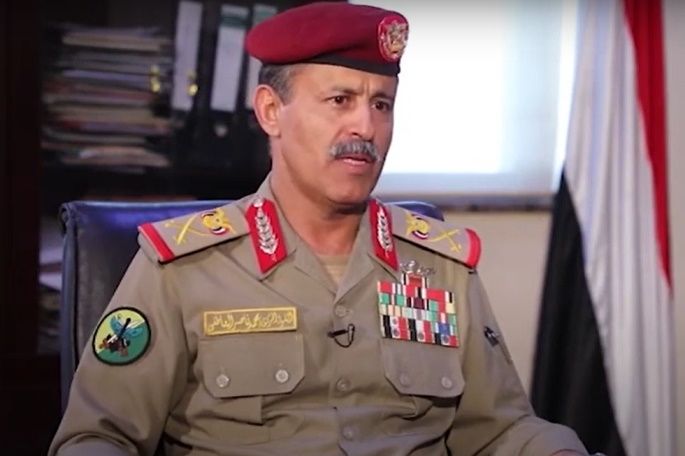 The Yemeni Minister of Defense, Major General Muhammad Nasser Al-Atifi, confirmed on Thursday there is no peace without ending the war, lifting the siege, and the departure of foreign forces from Yemen.
During the large military parade that took place in the capital, Sana'a, Major General Muhammad Nasser Al-Atifi pointed out in his speech that Yemen is a main pillar to the regional and international stability that serves the region, adding that the siege of the Yemenis and the plundering of their wealth will have repercussions at the level of the region and the world.
Al-Atifi went on to say: "The invaders and occupiers must realize that we will not accept their presence on our lands, otherwise they will face the volcanoes of Yemeni anger."
He stressed the readiness of the Sana'a forces to fight battles in defense of the homeland and the people in the event that the coalition does not adhere to the requirements of an honorable peace that fulfills the legitimate, just and just aspirations of our people, indicating that the Sana'a forces will continue to raise the level of the combat readiness during the coming weeks and months as part of a practical and responsible response to deal firmly and deterrently with any developments.
"The Yemeni people believe that peace has not and will not be achieved except by imposing deterrent military equations that force the enemy to submit to all legitimate and just demands", the minister stated.
"Our islands, our seas, and the Bab al-Mandab Strait will have Yemen's say in it, whether it wants to or not," Al-Atifi warned. "We are strong and we can impose our presence on the global arena."
He urged the rulers of the coalition countries not to be deceived by the Zionist entity, calling on them to seize the initiatives of the Yemeni leadership in Sana'a.