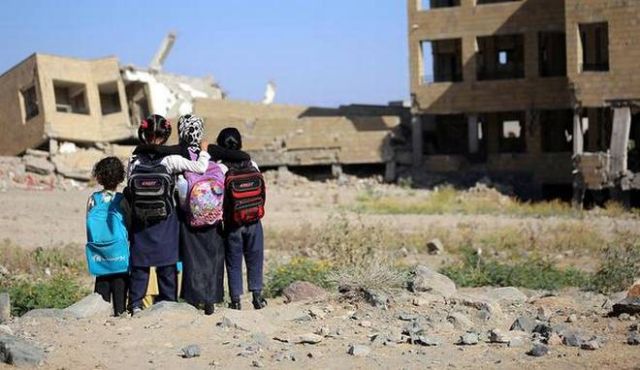 The International Committee of the Red Cross (ICRC) confirmed on Sunday that more than two million Yemeni children are unable to access education in schools as a result of the eight-year war in Yemen.
A brief statement issued by the committee, published in the form of a video clip on the "X" platform, said that thousands of Yemenis have been subjected to disabilities since the conflict began eight years ago, while more than two million children are unable to attend school.
"Education is quickly and severely disrupted by armed conflicts and other forms of violence, especially attacks and threats against students and teachers," the statement added, confirming that 20 percent of primary and secondary schools are closed.
The statement stated that this year, the ICRC provided 161,841 services to people with disabilities in five physical rehabilitation centers supported by the Committee to help them get back on track in their lives.