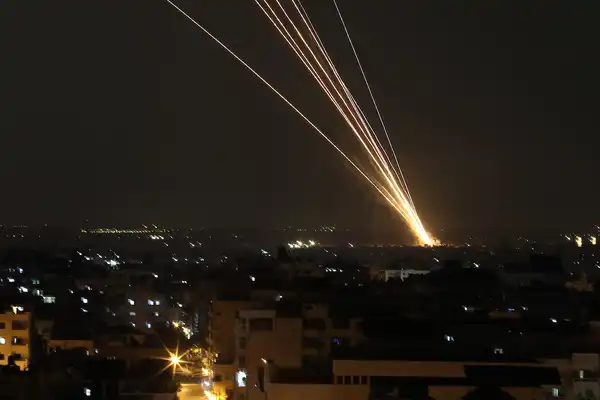 Al-Qassam Brigades, Hamas's military wing, announced on Monday evening that its fighters launched a massive barrage of rockets towards Tel Aviv, in the center of occupied Palestine, the largest since the start of the Zionist-American aggression on the Gaza Strip on October 7.
In a statement, Al-Qassam Brigades said that this missile barrage came in response to the Zionist-American massacres against civilians.
Media sources described the barrage as one of the largest rocket barrages since the start of the battle of the Al-Aqsa flood.
The sources reported that Tel Aviv was subjected to a major rocket attack from the Gaza Strip, and sirens were reportedly sounded in Tel Aviv and its suburbs, Ashdod, and the base in the camp.
It said the rocket attack targeted places from northern Ashdod to northern Tel Aviv and all its suburbs, or what is known as Greater Tel Aviv.
Earlier, the Al-Qassam Brigades bombarded the "Ra'im" military base with a barrage of rockets
Military expert Fayez al-Duwairi said that this burst confirms that the resistance, led by Al-Qassam Brigades, controls the reins of battle,  as resistance is able to launch bursts and determine their size, strength, targeting sites and manage them according to their will.